Puppies & Dogs for Sale in Lancashire, UK
Douglas Hall Kennels
We're a family run business located in the rolling hills of the beautiful Lancashire countryside and we make choosing your new family addition very seriously. As a fully licensed breeder, we're regulated by the local Pendle Borough authorities and have weekly visits by our vet. All facilities are kept hygienic and clean and are available for inspection at any time. All puppies are raised with tender loving care and leave ourselves with our guarantee of quality and health.

All year round
We are open all year round seven days a week,  from 10 am till 4 pm.

Health-checked and Vaccinated
We raise our puppies in a happy and healthy environment with regular supervision by veterinarians. Every puppy receives the first dose of vaccination in our care, helping them stay safe from diseases.

5 star license
We are a fully licensed breeder, authorised to breed and raise puppies for sale in the UK. We hold a 5-star license from the Pendle Borough Council, making us one of the highest-rated breeders in the UK pet industry.
Unleash the Joy || Meet Our Puppies to Find Your Furry Best Friend
At Douglas Hall Kennels, we love every puppy like they are a part of our family. We cannot wait for you to meet our adorable fur babies and take home your new best friend. 31% of the households in the UK have pet dogs and you can also be a part of this delightful lifestyle! We have a large selection of puppies for sale in Lancashire, ready to leave our kennel and move to their forever homes. You can choose from purebred, crossbreed, and older puppies to unleash the joy!

Cross Breed Puppies for Sale
Douglas Hall Kennels offer crossbreed puppies for sale in the heart of the Lancashire countryside.

£595 Older Puppies
Some of our older puppies who haven't found their new families yet and are looking for new homes.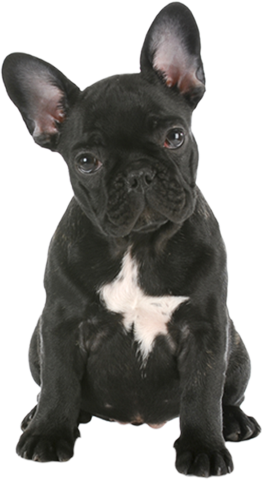 Purebred Puppies for Sale
Douglas Hall Kennels offer purebred puppies for sale including small breeds such as Beagle puppies to larger breeds such as Labrador puppies.

So why DHK?
We have a real passion for dogs and puppies alike, and absolutely love what we do, which we believe shows through the pups we have to offer.
Douglas Hall Kennels || Where Quality Meets Care
If you are searching for a healthy and gorgeous puppy to add to your family, you have come to the right place. We raise puppies for sale in the UK with a focus on both quality and care. Here's how we breed and care for our furry friends to keep them ready for you and your family!
Responsible Breeding Practices: As a licensed breeder, we focus on breeding and raising young puppies in a nurturing environment. We house our breeding bitches in a bio-secure accommodation with central heating to ensure good health and safety throughout the gestation and birthing process. Every dog gets the opportunity to interact with other canines of similar sizes and breeds, making our kennels a thriving environment for them to breed and grow!
Safe and Hygienic Kennels: Our kennels have a warm and welcoming environment designed to keep our puppies comfortable and happy. We have spacious and well-lit kennels that are cleaned regularly to maintain the highest standards of safety and hygiene. Our buildings are designed according to advanced animal welfare techniques, ensuring minimal stress for our dogs and puppies.
Post-Birth Care: Once our breeding bitches give birth, we take care of them and the newborn pups according to the latest dog welfare guidelines. We ensure that our puppies get the right nutrition and receive their first dose of vaccine at the recommended time. We also get our puppies microchipped to ensure their safety and prepare them for adoption.
Active Lifestyle: As pet lovers, we understand the need for an active lifestyle to keep our little pups happy and healthy. That is why we ensure all our pets enjoy daily exercise to take care of their physical health and mental well-being. Our puppies for sale in Lancashire grow up in a joyful atmosphere so they are lively and energetic when they go to your home.
Discover Puppy Love with Douglas Hall Kennels || Why Choose Us?
Our family-run kennel in Lancashire is the perfect place to find your new furry soulmate. We have puppies and dogs for sale in Lancashire so you can pick your perfect companion. Our large selection of well-bred puppies for sale in the UK provides ample options to dog lovers. Wondering why you should choose our kennel to pick your pet? Here's why we are the best in this space!
Fully Regulated: The UK has strict statutory guidelines on breeding and raising puppies for sale. We meet all the relevant criteria and hold a 5-Star License from the Pendle Borough Council. Our kennel also has breeding license no.9 from the Fermanagh and Omagh District Council. Being fully licensed to breed and sell pet dogs, we are strictly regulated by the local authorities. Our kennels are always open for inspections, ensuring complete accountability at every stage.
Wide Selection: Our kennel is literally a puppy paradise because you can find puppies and dogs from various breeds! Whether you want a Cockapoo or a purebred puppy, our team can help you find a pup to suit your fancy. You can drop by our kennel around the year to meet and play with our adorable fur babies. Customers from Lancashire and surrounding areas visit us to interact with our puppies and choose their pets. We get visitors from places like Blackburn, Accrington, and Preston in Lancashire who come to our kennel to connect with the team and meet the puppies.
Complete Care: We care for our pups from the day they are born to even after they find their forever homes. Our job does not end with putting up our puppies for sale in the UK. We provide new pet parents with advice and guidance about every aspect of raising a puppy. They leave our premises with a bag of Royal Canin food to ensure the pups continue to receive their usual diet and get the opportunity to settle in comfortably. We continue to offer customer support after the sale, so the pet parents have an easier time adjusting to the new lifestyle.
Frequently Asked Questions
1. How old are the puppies?
We offer our puppies for sale in Lancashire after they cross the age of eight weeks. We also have a selection of older puppies who are still waiting for their pet parents to adopt them!
2. Do you need an appointment to visit Douglas Hall Kennels?
Pet lovers do not need an appointment to drop by our kennel. However, it is advisable to call ahead if you want to visit us on the weekends. For Monday and Tuesday, Friday, Saturday and Sunday our business is open from 10 am to 4 pm, and on Wednesdays and Thursdays, our business is open from 10 am to 6 pm.
3. Can pet parents return the pups purchased from Douglas Hall Kennels?
Our dogs and puppies for sale in Lancashire continue to be a part of our family even when they leave. Pet parents can contact us if they no longer feel comfortable keeping the puppies, they bought from us. We do not refuse to take our furry friends back if the need arises.
Douglas Hall Kennels now offer Finance!
Receive a quick decision via our online portal, call us to confirm acceptance and pay your deposit and as soon as your funds have cleared then contact us for collection from our puppy team.